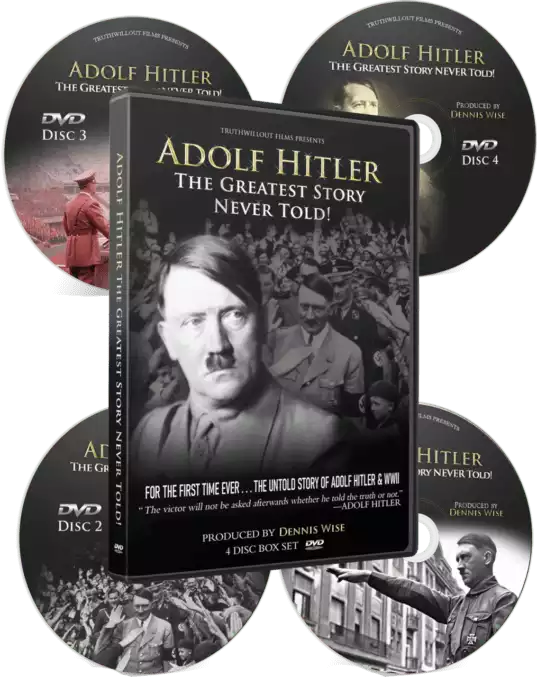 The Greatest Story Never Told is in our opinion the best biographical documentary on Adolf Hitler ever produced.
When Dennis Wise first created it, he sold DVD copies at his own website, however they have not been available for several years and the movie has been banned from all popular Social Media platforms on multiple occasions.
So for the last few years we hosted several copies of this video at Christogenea because to Dennis, it was more important to keep the video available than it was to worry about money.
However now the video is available on DVD once again, and our friend Dennis Wise needs our support. Please consider purchasing a copy of this video in a four-disc boxed set from Money Tree Publishing.