Christogenea Internet Radio Podcast Archives
Christogenea Internet Radio
There are no live programs on these Mein Kampf Project streams.
Click here for Radio Aryan.
Newsletters
Select the newsletter(s) to which you want to subscribe or unsubscribe.
What we have to fight for is the necessary security for the existence and increase of our race and people, the subsistence of its children and the maintenance of our racial stock unmixed, the freedom and independence of the Fatherland; so that our people may be enabled to fulfil the mission assigned to it by the Creator.
Other Christogenea Internet Radio Archives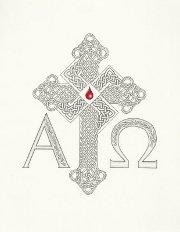 The audio archive for the main Christogenea.org website houses many programs related to the history of the European people and their Christian religion as well as Biblical social and political commentary from a Christian Nationalist perspective.
The Christogenea archive site contains older material produced at Christogenea and elsewhere that has been retired from our main website but which we certainly feel should remain available.
You Can Grab Past TalkShoe Forum Chat Session Transcripts Here
If a comrade of ours opens a Jewish newspaper in the morning and does not find himself vilified there, then he has spent yesterday to no account. For if he had achieved something he would be persecuted, slandered, derided and abused. Those who effectively combat this mortal enemy of our people, who is at the same time the enemy of all Aryan peoples and all culture, can only expect to arouse opposition on the part of this race and become the object of its slanderous attacks. - Mein Kampf, p. 200
Christogenea Books: Visit our page at Lulu.com.

Donate with Bitcoin:

Bitcoin Wallet: 1Fjx3gXfFWb8tKSCHqWohqCuAioEJdGNxc

Donate Here: