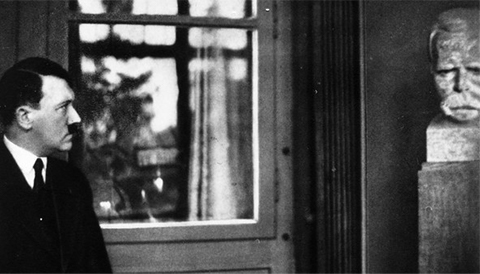 The Protocols of Satan, Part 21: Hitler and Nietzsche
In our last presentation of the Protocols of Satan we took a digression to discuss an article from a February, 1936 issue of The Catholic Gazette, one of several Catholic newspapers in Britain in the 1930's which had been attempting to warn people concerning The Jewish Peril, as the article was titled. Doing this, we found a modern-day critic of such literature in Ulrike Ehret, who has recently written a book titled Church, Nation and Race: Catholics and Antisemitism in Germany and England, 1918-45. While Ehret dismisses any possibility of a conspiracy of the Jews to attain world supremacy, which they have indeed since acquired – whether she notices it or not – she nevertheless corroborates for us the existence and influence of much of this type of anti-Jewish literature at that early time. As we had said, Ehret is not our friend, however her research was useful to us in that regard.
So before our latest digression, presenting Protocol No. 2 we spent considerable time in part 19 of this series discussing some aspects of the fulfillment of the boast that "The administrators chosen by us from among the people in accordance with their capacity for servility will not be experienced in the art of government, and consequently they will easily become pawns in our game, in the hands of our scientists and wise counselors, specialists trained from early childhood for governing the world."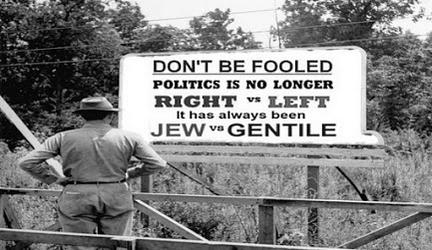 Responding to this, we explained that it certainly explains why so many men of seemingly average or even low intelligence are regularly promoted to run for the highest political offices in the nation. We can readily hold up as examples Barack Obama, George W. Bush, John McCain, Al Gore, and countless other incompetent clowns now occupying the world stage. For instance, on the trail of his first campaign Barack Obama boasted of having visited "57 states… with one left to go", discounting Alaska and Hawaii. However there are only 48 contiguous states in the United States. How could Obama think that the United States had 60 states? Not that he was ever really an American...
For more see The Protocols of Satan, Part 21 at Christogenea.org