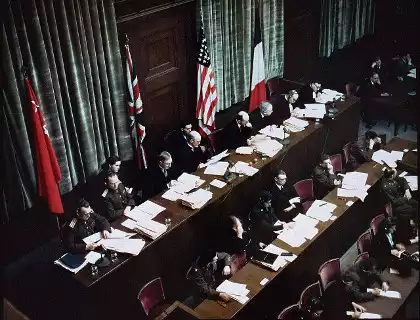 While we won't have time to review 250,000 pages any time soon, or perhaps even in this lifetime, Stanford Libraries has now published the archives from the Nuremberg trials at the Taube Archive of the International Military Tribunal (IMT) at Nuremberg (1945-1946).
From the main page:
Description of Collection: The collection in the Virtual Tribunal platform contains approximately 250,000 pages of digitized paper documents (transcripts of the hearings in English, French, German and Russian; written pleadings; evidence exhibits filed by the prosecution and the defense; documents of the Committee for the Investigation and Prosecution of Major War Criminals; the judgment).
Of course, we do not expect any great revelations of truth to come from any of this. But sooner or later, "the hail shall sweep away the refuge of lies".