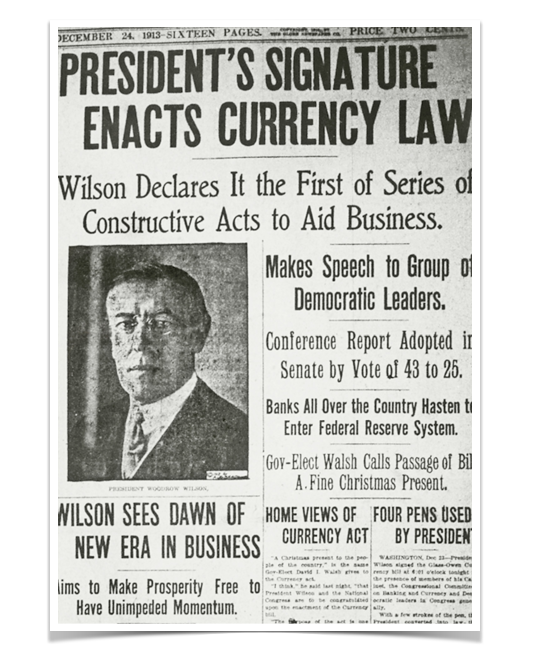 The Protocols of Satan, Part 19: Protocol No. 2, Jewish Agents in Post-Protocols American Government
In our last presentation of the Protocols of Satan we began a discussion of Protocol No. 2, which is subtitled Economic Wars. Doing this, we presented an entire chapter from The International Jew which was in turn subtitled The Economic Plans of International Jews. The opening lines of this Protocol boasted that wars would be shifted "to an economic basis", and they most certainly were. However that alone did not negate the need for military war, since Jewry would by necessity have to manipulate into such a war any nation which it did not fully control. So 16 years after the Protocols were first known by Christians to have existed, Europe is plunged into the First Great War. No matter the pretenses used to ignite the conflagration, we must understand that its causes were indeed economic.
Adolf Hitler understood this, and he wrote the following, in Volume 1, Chapter 10 of Mein Kampf:
Over against the innumerable drawbacks which I have mentioned here and which affected German life before the War there were many outstanding features on the positive side. If we take an impartial survey we must admit that most of our drawbacks were in great measure prevalent also in other countries and among the other nations, and very often in a worse form than with us; whereas among us there were many real advantages which the other did not have.
The leading phase of Germany's superiority arose from the fact that, almost alone among all the other European nations, the German nation had made the strongest effort to preserve the national character of its economic structure and for this reason was less subject than other countries to the power of international finance, though indeed there were many untoward symptoms in this regard also.
And yet this superiority was a perilous one and turned out later to be one of the chief causes of the world war.
For more see The Protocols of Satan, Part 19 at Christogenea.org